WE TAKE PRIDE IN MAKING IT. YOU TAKE
PRIDE IN USING IT.
Star
Ask an avid DIYer, a mechanic, or any repair professional what he has to have in his toolbox, and he's sure to tell you about tried-and-true staples like duct tape, WD-40®, and of course J-B Weld. For more than 40 years, our products have earned a loyal and enthusiastic following from the people who take pride in their work. They know our products bond strong to a variety of surfaces in even the toughest environments.

HOW IT ALL BEGAN:
A MOM AND POP OPERATION
Star
The J-B Weld Company was founded in 1969 by Sam and Mary Bonham. Sam had discovered a need for a "cold weld" product to use in his truck service garage, instead of traditional torch welding. Working with a Texas A&M chemist, he formulated an original "tougher than steel" two-part epoxy and named it J-B Weld. Sam and Mary soon went from selling the product out of their car to auto parts jobbers across Texas, to selling it in stores throughout the U.S. and internationally.
Our goal of helping customers save their items and them money can be found in the original company motto: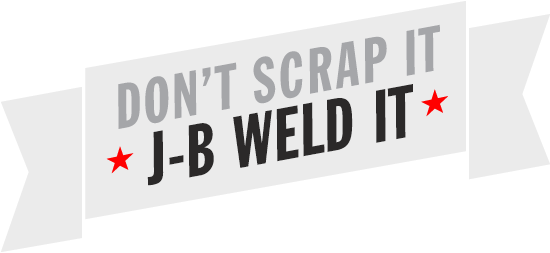 Need Help Finding The Right Product For Your Job
J-B WELD TODAY:
BUILDING ON A STRONG BRAND
Star
The latest chapter of the J-B Weld story began in 2008, when the company was purchased by a group of private investors led by Chip Hanson, who now serves as CEO and president. In just a few years' time, we have broadened the product line to meet the changing needs of our customers, including new adhesives for metal, wood, plastic, and general purpose use. With each new product we innovate-whether epoxy putty sticks, syringe-based epoxy adhesives, threadlockers, or specialty products-we continue to provide the world's strongest bond for your repair projects. We have also expanded our retail partnerships to reach even more customers.
Today, you can conveniently find J-B Weld products in some of the world's largest automotive, hardware, home improvement, and big-box stores nationwide. For a complete list of retailers, go to the locations page.
WD-40 is a registered trademark of the WD-40 Company.
Trusted by Pros and DIYers
for over 50 years
Great Job
It did a great job fillng a knot hole. It worked exactly as the product was supposed to.

Awesome Stuff
Fixed a porch rail. Was broken now very sturdy. Fixing window screen frame now. Awesome stuff
Simply The Best
Simply the best. Quick setting. Incredibly strong. Mixes great.
- JC | .85 oz KwikWeld
Will Buy It Again
This product is great. Worked as it should. Had no problems with the product. Will buy it again when needed.
- Caveman124 | .85oz Plastic Bonder
J-B Weld WaterWeld Epoxy
Since the epoxy was 2-part putty, it was easy get the epoxy to penetrate the PVC pipe in the cut area and get a good seal. It sealed and I have been monitoring the repaired area for almost a month - absolutely no signs any moisture leakage now!

- Fred | J-B Weld WaterWeld Epoxy
Fantastic
Fantastic - fixed two outdoor plastic chairs. Solid and easy to apply.
- PhilMac | 0.85 oz. Plastic Bonder